Round Up!
by
Brian Michael Foote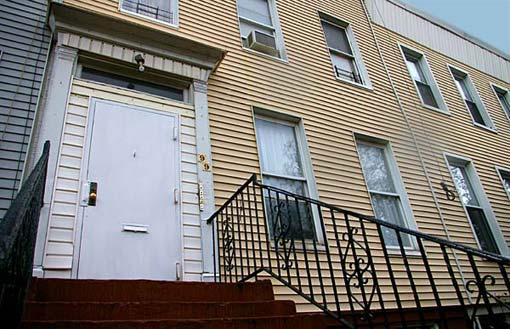 Hello Commons!
This week you couldn't go two mouse clicks without hitting a Facebook post out there.  How many billions of dollars?  Aren't we supposed to be shocked that the stock didn't really budge above opening price?  Did that guy who was so likeable in the movie really take his cash and run away to Singapore?  So many questions and yet I care so little.  If I hadn't been so thoroughly guilted by my family I would have high-tailed it out there ages ago.  Still, it's pretty interesting to watch it play out.  In honor of the IPO (I think) William Ashton posted a handy little chart showing everything that's blocked or censored on Facebook.  The whole thing makes me wish we'd follow France's lead and dedicate 15% of our Government IT resources on open source projects though.  An open source social network would make me feel a little less like a consumer frog on the ad revenue operation table.  Yeah, yeah, yeah – I know there's Diaspora.org but they seem to be stuck in the same rut Google+ is in.  Everyone's so entrenched by now it's hard to claw out.  But it can be done…
The Commons blogs were in full swing this week.   Tony Picianno had a handful of posts going and the one about the JPMorgan mess and Obama was great.  My chest feels heavy when I forget to mail the gas bill on time, what do you do when you come to work and realize your team lost another billion dollars?  Like, not just a billion, but a whole other billion.   I imagine everyone riding the elevator with you must be pressed against the walls and right on top of each other.  Awkward.
The Graduate Center kicked off a new blog for admitted students to help them get oriented as they make their way to New York City.  My favorite of the posts was this week's sales pitch for the borough of Queens!  I hope this post sets off scores of eloquent defenses for our respective boroughs.  Actually…no… my rent is high enough.  Move to Queens kids! You'll love it!  In defense of Brooklyn though; I know a lot of our houses have that "ugly plastic siding" but c'mon, cleaning brick is expensive.  Besides, who needs brick when you can have fake plastic brick over brick?  It's not like all those tiny little "front yards" up in Queens are all that impressive.  Who do you think you are?  Westchester?
Helldriver was back this week telling us about catching Jason Moran in Alphabet City.  He's got a way of describing the summer in New York that actually made me a little sad.  I forgot how miserable it's going to get come July.  The writing is superb as always though so do check it out.  Helldriver, man, just put this all down in a book already.  I mean, don't stop blogging about it here, but write the New York music book too.
I ran across this blog Associations while hunting down things to cover for the week.  I really love discovering blogs like this.  They're often small and personal and you get the wonderful little slivers of peoples' lives.  Thanks for sharing!
Finally this week Tim Wilson had a couple of poems up at Le Pitre Nu.  For the last couple of years the Commons has been a big place for National Poetry Month but it looks like we missed it this year.  With Grindley working on the book and the journal I'm glad Tim was able to sweep up and make up for a little lost time.
Well, there it was.
Till next week.