Round Up! 6/7 – 6/13
by
Brian Michael Foote
Well let's see…
Phillip Corbett, standards editor at the ole' Grey Lady herself, finally hit his breaking point and banished the word "tweet" from the New York Times.  Now I'm not one of those people who likes to dog the Times about being behind the curve, but I do think it's kind of funny that this decree comes down to the poor staff writers after what… 4 or 5 years of Twitter-mania.   It's hard not to picture him sinking his teeth deeper and deeper into his red pencil every day,  finally clearing off his desk with his arm and storming out into the bull pen shaking his fist at Heaven.
I mean that's how it could have happened.
I mention this mostly because I caught that piece of news shortly after reading our own Matt Gold's post on leaving Facebook.  In his post he talks about using Twitter professionally while Facebook had some personal resonance and I suspect he's not alone.  Plenty of businesses use Twitter to advertise sales and new releases while plenty of people use it to communicate professionally.  So when does technology language become, well, language.  How is the verb 'tweet' any different from 'blog'?  Nobody says 'vlog' because a) it's ugly and b) the ratio of vlogs to blogs is remarkable high.  Vlogs have no currency so the word doesn't mean anything, but 'tweet'?  Can one lonesome standards editor really put a stop to it?
But enough arm-chair semiotics.
It was a busy week here on the blogs.  Always prolific Tim Wilson @twilson wrote something in French that just makes me angry because I can't read it (Im trying,I promise) and posted a heads up about the Eighth International Conference On The Book.  I'd actually really like to go this and see what the speakers have to say about print and the future of the book.  There's been plenty of talk around the Commons on where print is headed, and it's a giant issue that we're going to have to address sooner or later.
George Otte @gotte sent out a call for an online journal this week.  Sarah Morgano is covering the spat of technology posts that were around this week so I don't want to say too much about it here, but I do think that this looming sense that print is under siege is obviously tied to the agility and ease that makes an immodest proposal such as George's entirely tenable and, more to the point, immediately possible.
Stepping away from books and language for a moment I want to point out something that happened on the Commons this week.
Something big:
Helldriver @helldriver confessed that he loves Rush.
I just don't…well…I don't know.  It's like, you know, when you come home from work one night and find the police at the apartment next door and you realize you just never really know someone.
Let me not do the post an injustice by calling it merely a confession though.  The word 'panegyric' comes to mind.  Pericles and the funeral oration maybe.  I'll just go for broke and call it epic.  Have a look yourself and after you're done, enjoy: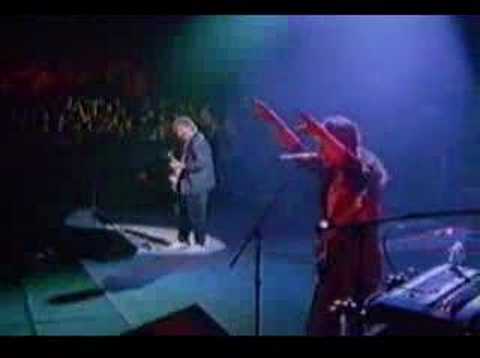 Last week saw the debut of Michael Smith's @msmith blog It Cannot Be Trivial, and this week's post were fantastic.  I spend a lot of time crawling around galleries in Chelsea and Brooklyn and while I appreciate the necessity of subjectivity in encountering a work of art on its own terms, I really love the way a blog can help provide context for work that actually brings something more to it.  For example, the first post this week about the cement slab was great because it gives the work so much more depth (to me at least) to know that it was reinterpreted in light of the riots and ultimately (Spoiler) busted up, unceremoniously tossed after being broken into pieces.
To wrap up the week I want to leave you with this:
Does Professor Quality Matter? Evidence from Random Assignment of Students to Professors
I'm just going to sit this link right there right in front of you and let you decide what to do with it.